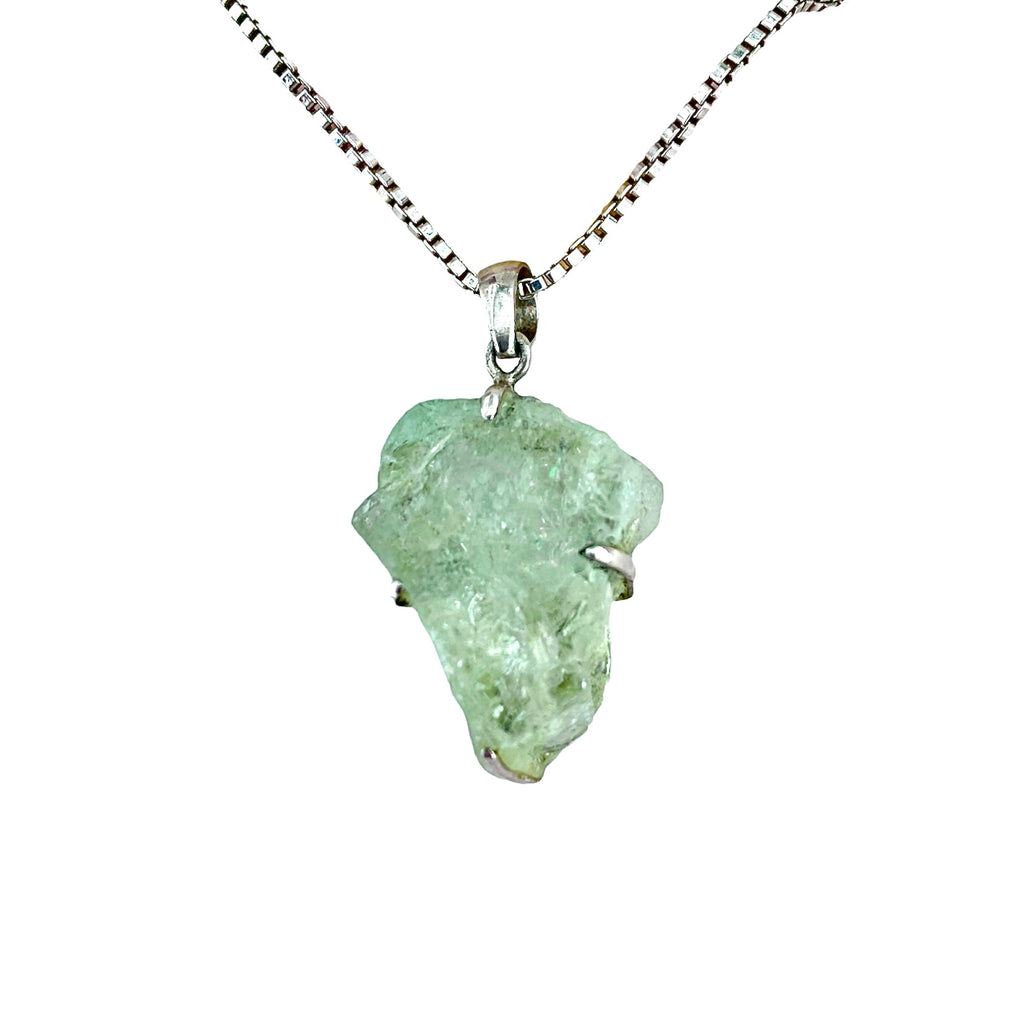 Mermaid Collective
Aqua Marine Sea Goddess Pendant
Through the ages this Goddess of the Sea has been associated with the incredible stone that is aqua marine. Aqua Marine is believed to be the treasure of Mermaids and was used by sailors as a talisman of good luck, fearlessness, and protection. It was also considered a stone of eternal youth and happiness. Today it protects all who travel by, over, or near water. 
Holistic Qualities of Aqua Marine
Associated with the Throat chakra, Aquamarine helps overcome the fear of speaking and is an excellent stone for teachers and presenters of all types. It relaxes speakers to connect with their own truth, wisdom, and feelings, and articulate them with clarity and conviction. It also allows you to speak clearly and without anger in difficult situations.
As a love crystal, it assists two people with different lifestyles to live together in harmony, and reduces the effects of sensitive issues that cause quarrels.
Aquamarine is useful for moving through transition and change. Its cleansing energy removes resistance and helps you overcome the fear of the unknown. It helps not only in the release of emotional baggage but also in the clearing of physical items and clutter.
This beautiful crystal is also said to assist in confronting fears of water. 
Aquamarine crystals are believed to cultivate the qualities of patience, forgiveness, compassion, sincerity, and trust.
According to some sources Aquamarine is one of the true birthstones of those born as the world awaits the vernal equinox and spring (February 19th – March 19th). This is a time when new life is about to burst forth, a time of faith and trust. Its also believed in Aqua Marine is for the month of March and in traditional Zodiac connected to Scorpio.
Description of treasure
This incredible piece is made from the highest grade raw aqua marine set in the highest grade 925 sterling silver claw setting. We selected this setting to showcase the crystal in all its beauty. 
This pendant looks gorgeous on its own or alongside one of our Mermaids, whale tails or Pearl pendants. 
*please note chains are sold separately. 
---
Share this Product
---
More from this collection