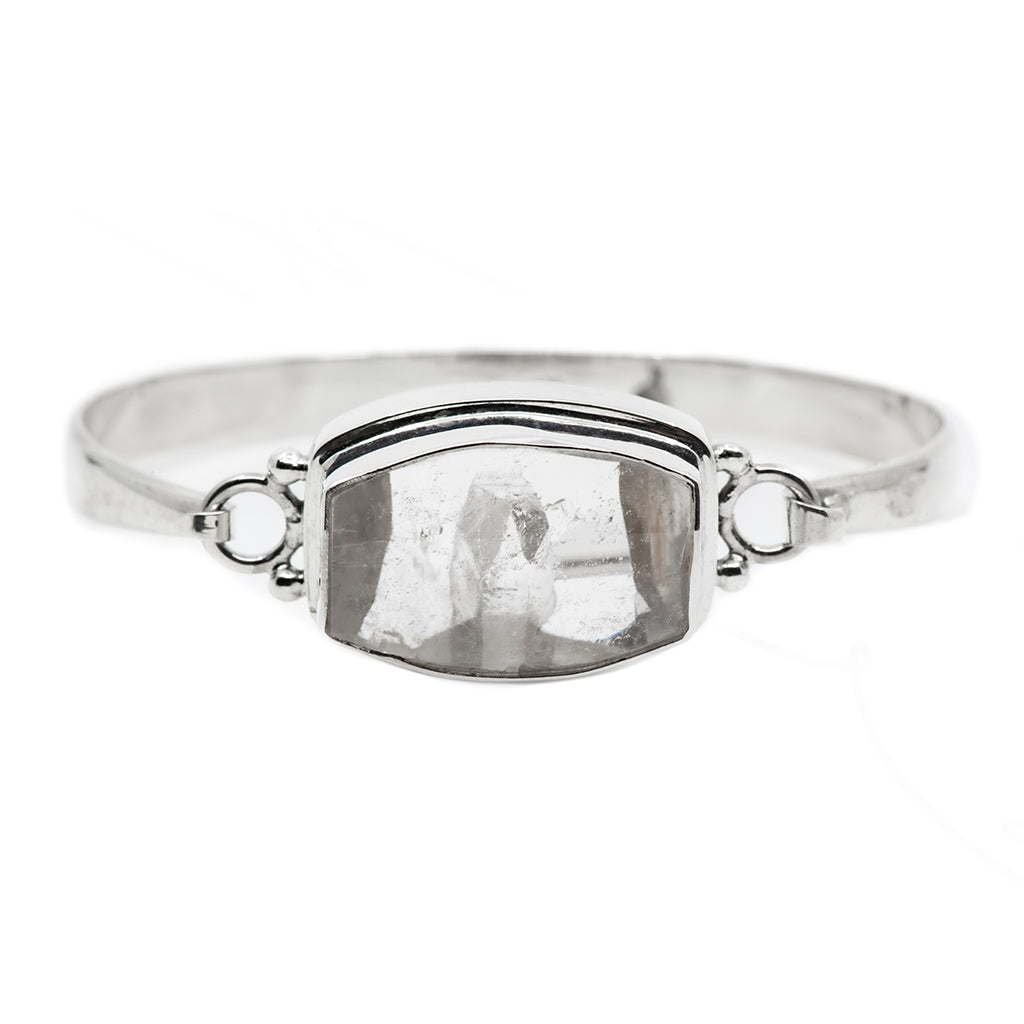 Mermaid Collective
Manifestation Quartz Bracelet
This one off Manifestation Quartz Bracelet is as rare as it is bracelet. Set with AAA grade manifestation Quartz and the highest quality sterling silver in a elegant and comfortable design. This bracelet could be worn every day or for special occasions. 
The size of the bracelet is ideal for a small to medium wrist. 
This stunning crystal is extraordinarily special and rare. Manifestation Quartz is created when a Clear Quartz Crystal encloses a fully formed crystal inside it and it's a rare occurrence indeed. 
The inner crystal is the vessel for the idea you wish to manifest. The outer quartz nurtures and protects the growth of that idea until the time is ripe for it's birth.
The crystals pure vibration helps to bring clarity and connection to your true hearts desire. This will therefore assist in manifesting when your mind, body and spirit align on an intention you would like to call forth. 
The Manifestation Quartz captures a rare moment in time. The brilliant crystalline structure reflects rainbows and light and is renowned to have the purest vibration of any quartz crystal. In order to manifest the things you want, your heart and head must be in sync. This gem bestows mental clarity to its bearer, making it an ideal stone for meditation.
- (A crystal growing within another crystal). An incredibly Rare & Unique natural phenomenon.
- Create, set intentions and manifest with this stone.
- Bring out your youthful nature and find childlike joy and perspective.
- Channel pure white light & the divine within.
- Promote oneness and alignment of your divine purpose.
The name Blue Moon of this design represents how rare and special this creation is. 
---
Share this Product
---
More from this collection